Antwerp, a city in Belgium's Flemish region, is known for its gorgeous architecture, cultural legacy and delicious food. From the Antwerp Central Station to the magnificent Cathedral of Our Lady, Antwerp has plenty of attractions to offer to its visitors. But did you know Antwerp also has a wonderful dessert shop specializing in chocolate covered strawberries? Continue reading to learn about some of the most intriguing places in Antwerp and how you can make your vacation even more memorable!
Antwerp Central Station
The Antwerp Central Station should be one of your first stops. The Central Station is recognized as one of the most spectacular train stations in the world. This magnificent structure with its blend of Gothic, Renaissance, and Baroque styles is a must-see for any visitor to Antwerp.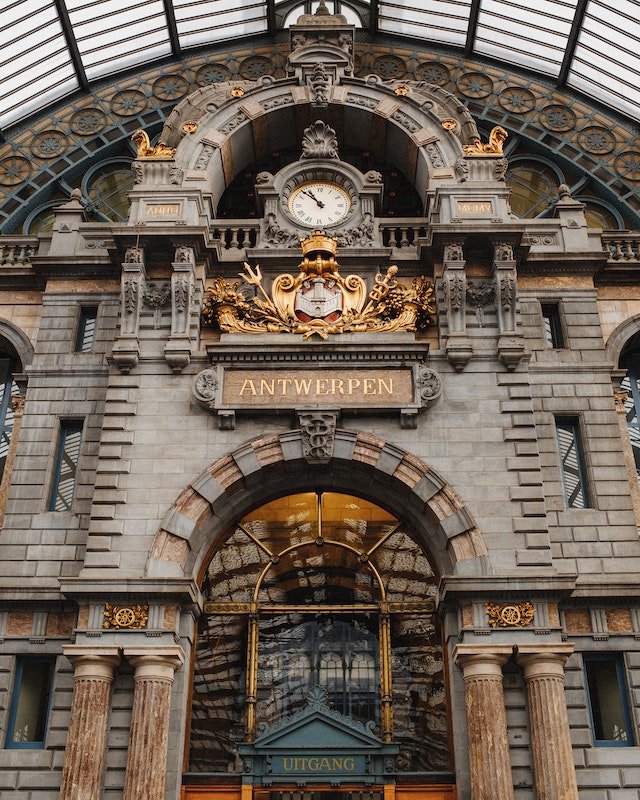 The Cathedral of Our Lady
Another landmark that should be on your list is the Cathedral of Our Lady. This stunning Gothic church is located in the heart of the city and is known for its beautiful stained-glass windows, intricate wood carvings, and impressive artworks. The cathedral's tower offers an excellent panoramic view of the city and is definitely worth the climb.
Antwerp's Old Town
If you're interested in history and architecture, Antwerp's Old Town is the perfect place to explore. With its charming cobblestone streets, picturesque buildings, and historic landmarks, Antwerp's Old Town is a beautiful and charming neighborhood that will take you back in time. You can wander through the narrow streets and discover hidden gems like the Vlaeykensgang alleyway or the Grote Markt, a beautiful square surrounded by historic buildings.
Groenplaats (Green Square)
Groenplaats is a picturesque square located in the heart of Antwerp, surrounded by historic buildings and bustling cafes. It's a popular gathering spot for locals and tourists alike, and it's known for its lively atmosphere and charming architecture. In the center of the square stands a statue of Rubens, one of Antwerp's most famous residents. The square is also home to several restaurants, bars and shops. Whether you're interested in people-watching, shopping, or simply taking in the beautiful architecture, Groenplaats is definitely worth a visit.
Chocolate Covered Strawberries at Chocotale
After exploring the city's landmarks and charming neighborhoods, it's time to satisfy your sweet tooth! Our dessert shop, Chocotale is located in the heart of Antwerp, near Groenplaats. We specialize in delicious chocolate covered strawberries. Made with the finest Belgian chocolate, our strawberries are a true delight for anyone with a sweet tooth. We offer a wide variety of flavors, from classic milk chocolate to exotic dark and ruby chocolate. Don't miss the chance to try our delicious treats and take some home as souvenirs for your friends and family.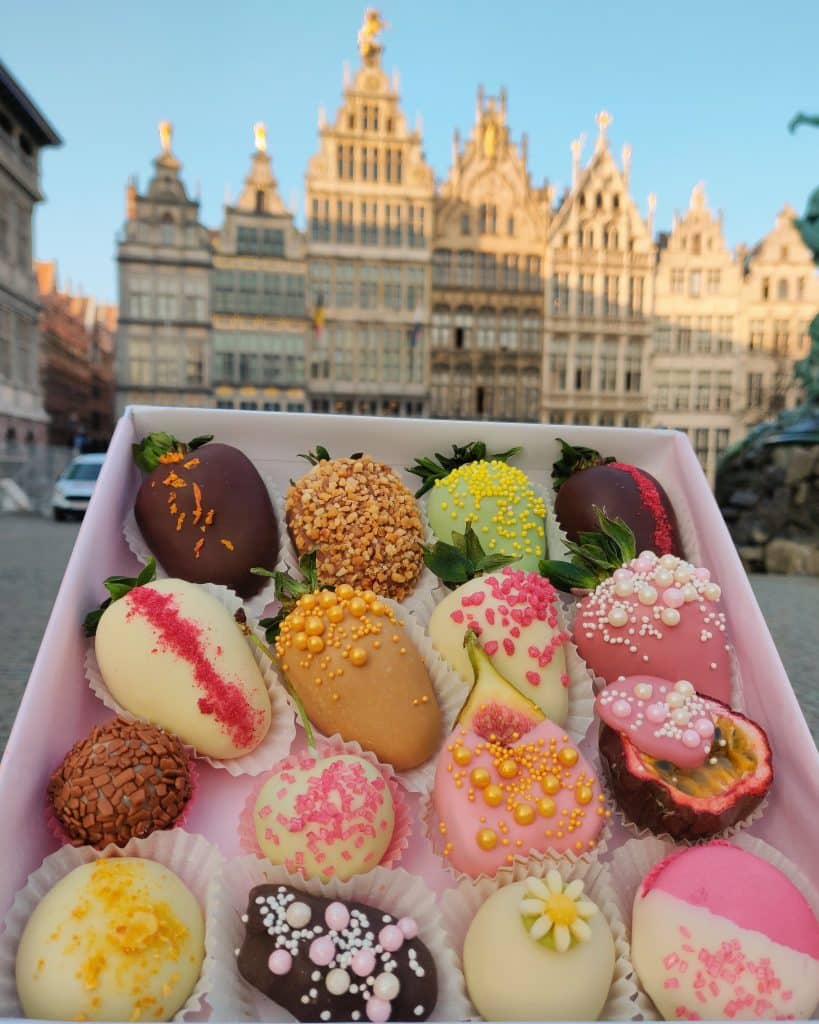 Visit Antwerp Now
Antwerp is a beautiful and charming city that has something to offer to everyone. From stunning architecture to delicious food, this city will leave you in awe. And if you're a fan of chocolate covered strawberries, our dessert shop is the perfect place for you! So what are you waiting for? Come visit Antwerp and our shop for an unforgettable experience that will satisfy all your senses!